GSM/3G/4G SIP VoIP Router Gateway for all systems
---
GP-712 is a revolutionary and innovative product. It Integrates VoIP and 2.4G Bluetooth technology in a device. This makes the connection free from the limitation of frequency and telecommunication provider to become more convenient and widely use. Therefore, it can also be widely used as GSM/CDMA/WCDMA/3G/4G VoIP Gateway.

Feature:

VoIP and Bluetooth Mobile full integration.

Compatible with SIP RFC543, RFC3261.

Support call Origination (BT to VoIP), call Termination (VoIP to BT).

Integrated web server for status and settings.

Support SIP Proxy, or point to point application.

Option of one stage, fix number ; only GP-712 has free dial function.

Bluetooth with auto pairing and auto searching function.

QoS and Digital Transmit.

Could use with GSM/CDMA/3G/UMTS/4G various Bluetooth mobile phones.

2 Bluetooth and 2 VoIP channels.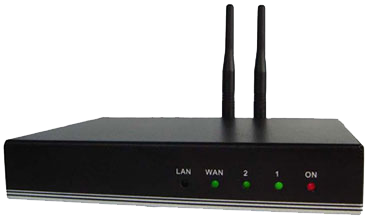 ---
---
Specification:
VoIP:
Web Browser
Call Orgination Setting (BT to VoIP)
Call Termination Setting (VoIP to BT)
Network Protocol:
SIP v1 (RFC2543), v2(RFC3261)
IP/TCP/UDP/RTP/RTCP
IP/ICMP/ARP/RARP/SNTP
DHCP Client/ PPPoE Client
DNS Client
---
Power:
Interchangeable switching power adapter
AC plug type: US, EU, AU, UK
Features: High reliability, high efficiency, small size and power indicator
Input:AC100-240V, 50/60HZ
Output:DC12V/1000mA
Voice Quality:
VAD: Voice activity detection
CNG: Comfort noise generator
LEC: Line echo canceller
Packet Loss Compensation
Adaptive Jitter Buffer
Bluetooth:
Bluetooth Specification V2
Carrier Frequency 2400MHz to 2483.5MHz
Modulation Method GFSK,1Mbps,0.5BT Gaussian
Output level, class 2
10 meters working range